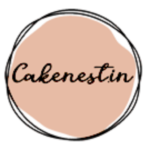 India's #1 Bakers Platform
Search homebakers, bakery classes, bakery supplies, party decorators, photographers & much more.
Discover people around You.
Choose by category
Homebakers
Bakery Supplies
Florists
Party Decor
Photography
To see a World in a Grain of Sand
And a Heaven in a Wild Flower
Hold Infinity in the palm of your hand
And Eternity in an hour
William Blake
Featured Bakers
Handpicked by our team
Bakery Classes
Upcoming Bakery Classes
Read the Latest
Blog Posts
Get Your Listing Today!